Posted by , Last modified by Basil N. on 03 August 2017 04:06 PM
Piggy Bank is a special feature shown only to new users and is valid only for the first week of playing.

Piggy Bank will act as a "deposit box". Each spin accumulates bonus Gcoins to the Piggy Bank. Please take into account that

bonus

Gcoins

will not be taken from your balance. 
You can break it at any time during this week.

But be careful! The savings will burn down in case the Piggy Bank wouldn't be broken.
The percentage of the deposit does not depend on your tier or level group.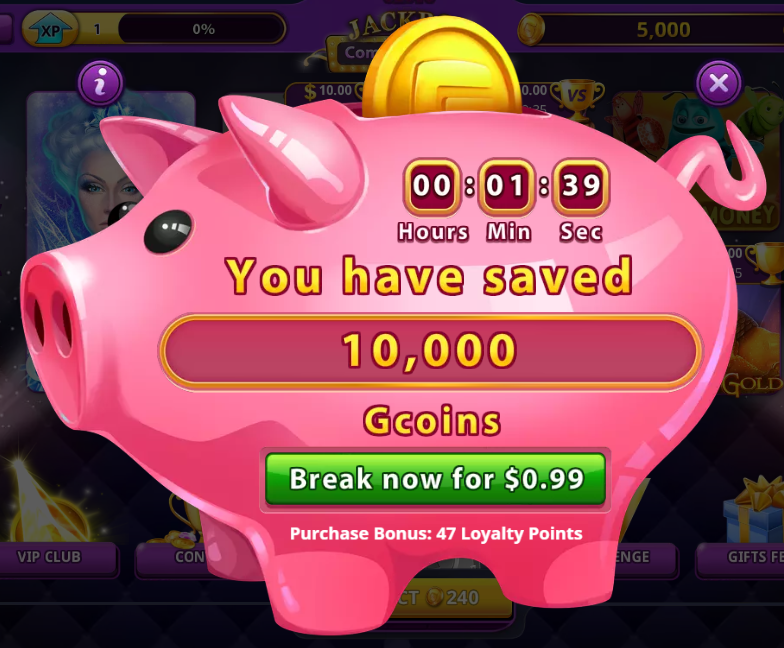 ---