Posted by , Last modified by Basil N. on 11 August 2017 08:18 AM
XP blast is a valuable feature which allows to speed up the leveling up.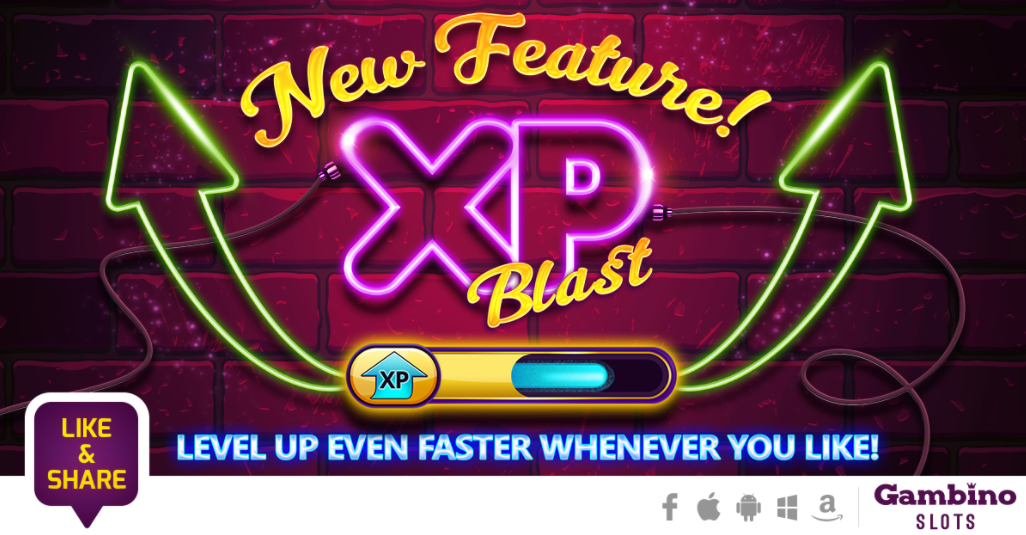 When you activate XP Blast you receive twice more XP for the spins you make.
More experience (XP) directly leads to new levels, and correspondingly to new bets and to larger winnings.
XP Blast which lasts for 30 minutes can be won on the Mega Bonus Wheel which you spin once a day for free.
XP Blast for 4 hours can be acquired in the Shop (switching to the Boosters tab).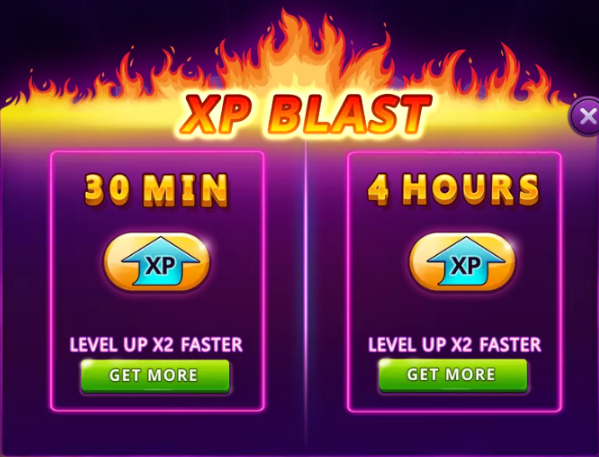 ---