Posted by , Last modified by on 05 February 2017 06:50 PM
1. Keep spinning in the same slot as many times as you can during the new week of the king of slots countdown.
2. From time to time check your current amount of spins and the spins of the current leader.
The information about the current leader is updated every hour.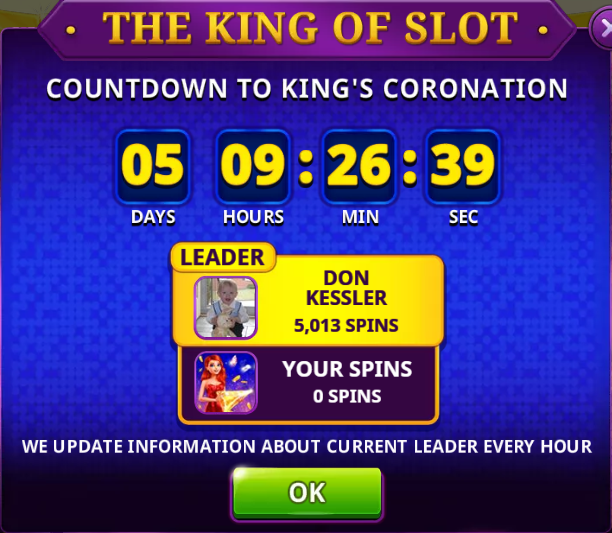 3. Wait for the results every week at 08:00 EST PM (00:00 GMT AM).


The player who makes the highest number of spins until the end of the battle week - becomes The King of Slot.


As the reward, all the players would see your avatar with the crown inside the game FOR THE WHOLE WEEK!
---