Posted by , Last modified by Basil N. on 03 August 2017 04:14 PM

For each G-Coins purchase in Gambino slots, you receive a stamp.
When the 5th stamp is added you have two ways:
1) The summary of all the 5 purchases (in G-Coins) will be divided by 5 and X2 multiplied.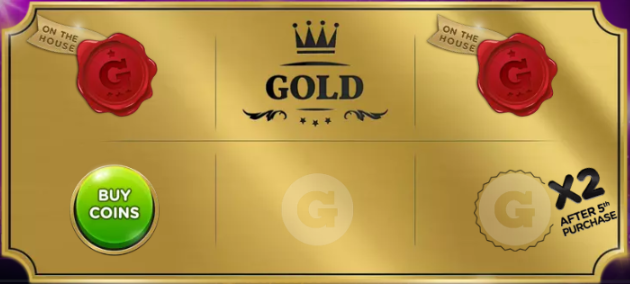 2) You can choose to continue collecting stamps and you will get another card for 10 stamps (5 already added) and you have to collect another 5 stamps and then the summary of all the 10 purchases (in G-Coins ) will be divided by 10 and X5 multiplied.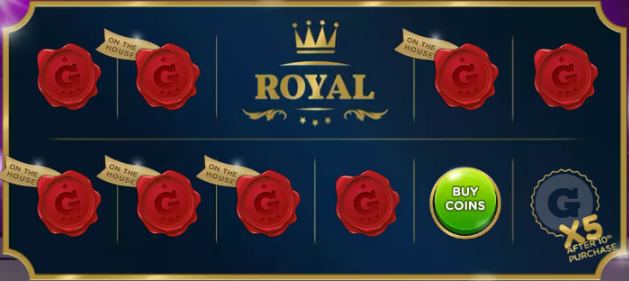 When you choose to open Royal card (with 10 G-Stamps) you won't receive G-Coins for 5 purchases.
During special events, Gambino Team grants additional G-Stamps, which are marked as "On the House". After completing a card "On the House" stamps are counted as the smallest package.
---