How can I unsubscribe on Facebook?
Posted by Greg G., Last modified by Greg G. on 05 January 2018 08:30 AM
1. Open Settings on Facebook >> Payments >> Account settings.
Below subscriptions, click Deactivate next to the subscription you want to cancel.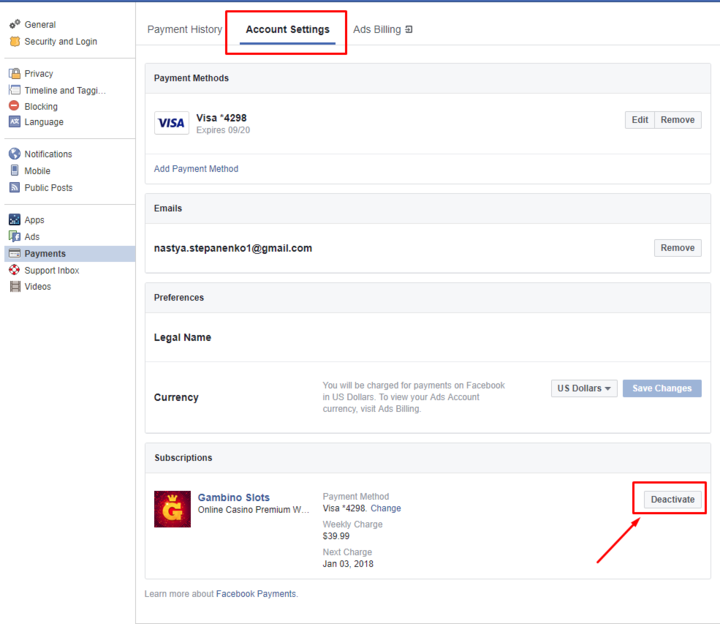 2. Click Cancel Subscription. 





3. Close a confirmation window. 





4. To reactivate your subscription click Reactivate.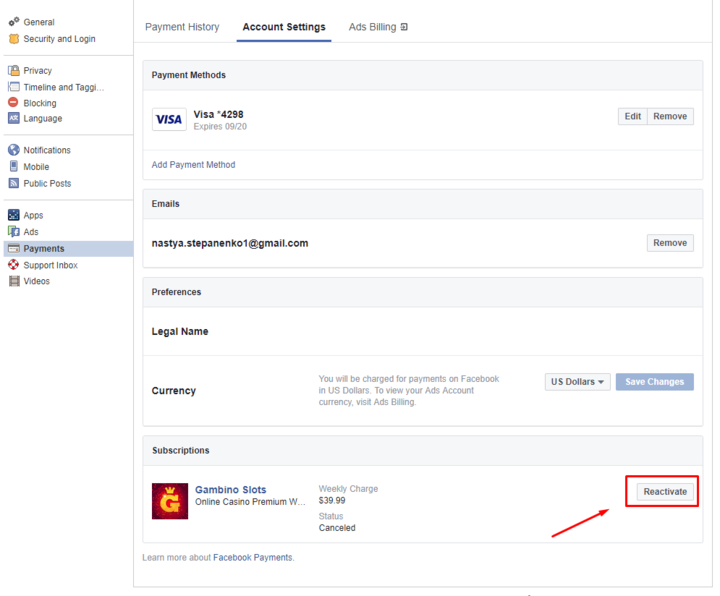 ---