Where can I find my user_id?
Posted by Basil N. on 18 November 2017 09:16 AM
User Id - is your personal account number which uniquely identifies your account and all relevant game data related to it.
To find your User_ID number, if you play via browser, you may:

- enter the game;
- click "support" at the bottom of the lobby (you will be redirected to another webpage);
- in the address bar, you can find your User_ID (see the screenshot below).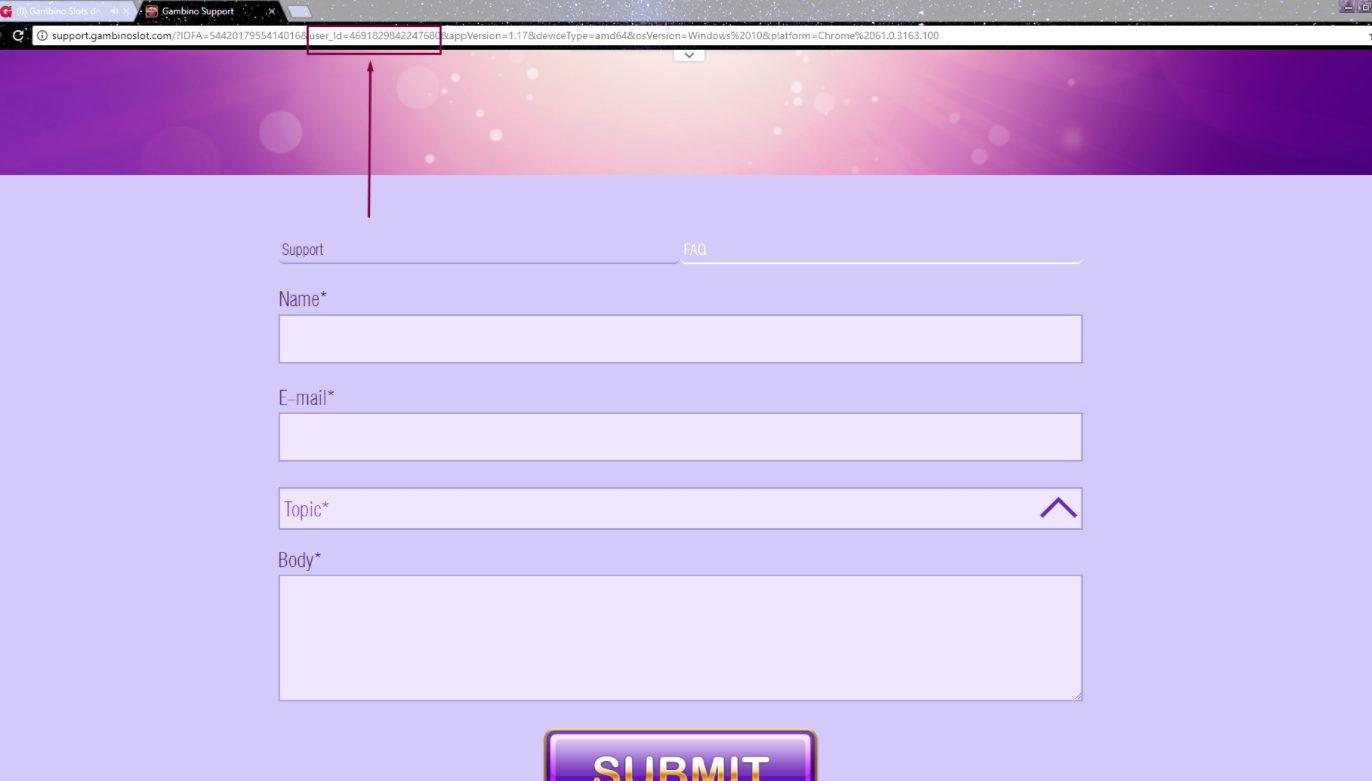 Also, there is a simple way to find your User_id on your mobile app:

- enter the game;
- open Settings;
- at the bottom of the page, you will see your id.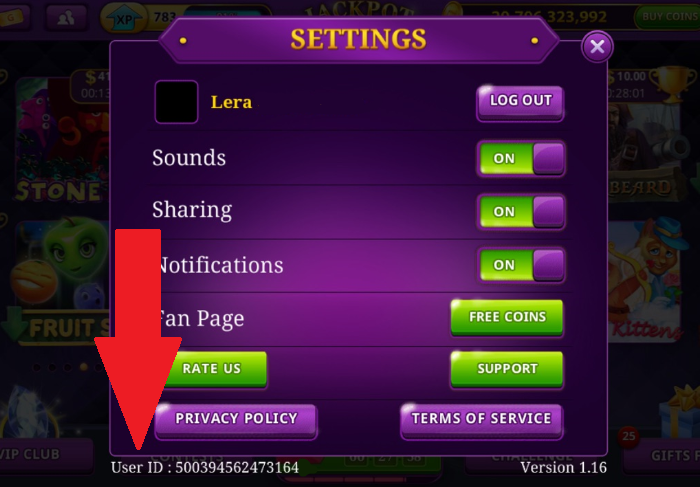 ---