I can't send or receive gifts from friends. What should I do?
Posted by Greg G., Last modified by Greg G. on 17 November 2017 04:07 PM
In order to bring your friends back do the following:
1. Open Settings on Facebook->Blocking->Block apps.
2. Add Gambino Slots to the list of blocking apps.
3. Unblock Gambino Slots.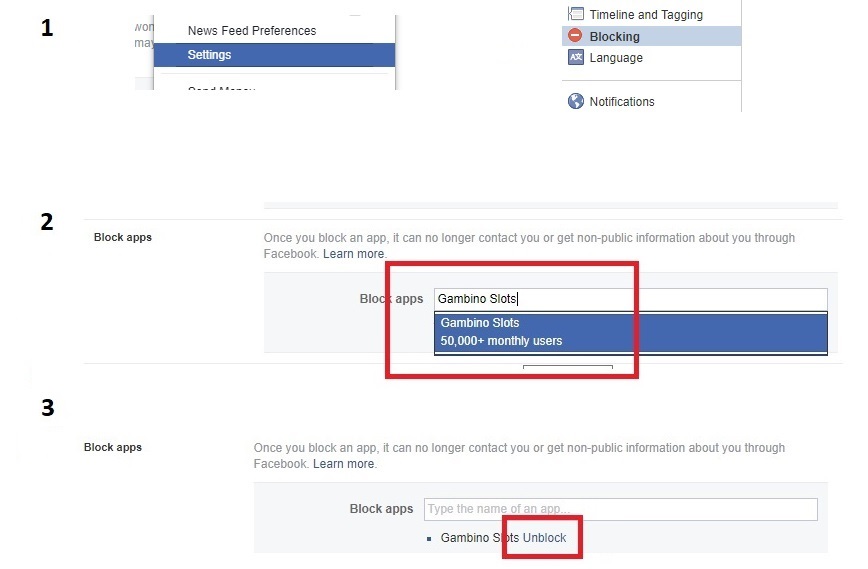 ---