Posted by , Last modified by Basil N. on 04 October 2017 09:41 PM
Are you a person who loves challenges and thinks that it's possible to accomplish any mission?
Then the feature we are going to tell about is created specifically for you!
In case you do want to compete for valuable prizes and prove that you are a real hero, visit "Wanna bet?" section 
where you can find a task that you can try to complete.
1. Set the bet you would like to make and click on "Start" in order to dive into the world of exciting missions.


2. You will be automatically redirected to

the slot mentioned

in the task

. Accomplish objectives until the time runs out!
Your bet progress will be displayed on the right side of the slot.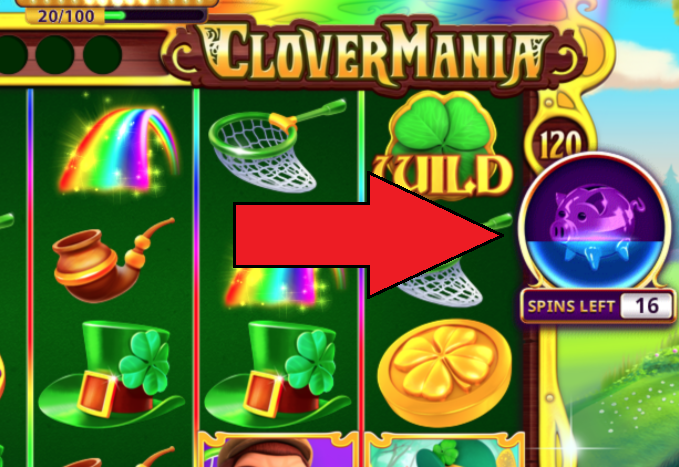 If you think you can't win now, you can easily pass this bet by clicking "Give up".


3. When you achieve the goal, you get one of the Prize Piggies. 
There are 3 types of piggies - Gold, Silver, and Pink. There is a specific prize in each kind of a Piggy. 
The prize value depends on what Piggy you got. 


The Piggies you win will be kept on the spots in "Your prizes" section. In order to open one of them and get the reward, click on it to bring it to the opening spot.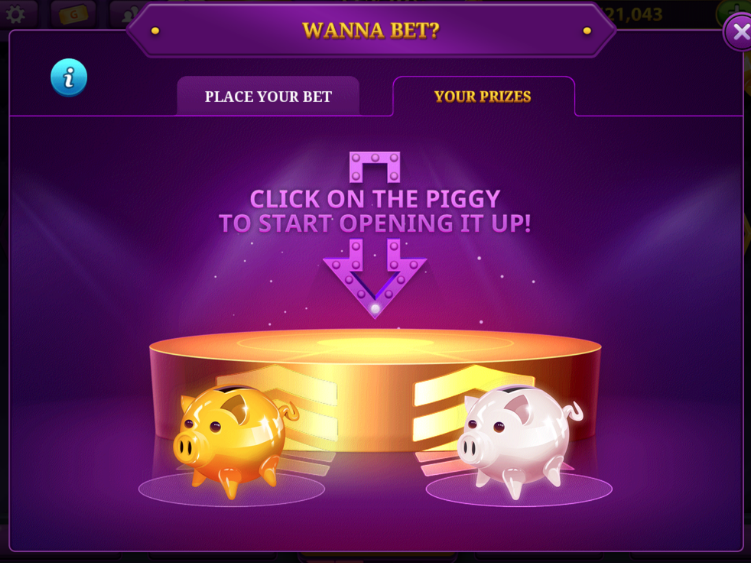 You will be able to open some Prize Piggies shortly after getting them, however, there are some Prize Piggies for which you will have to wait to have a chance to open them.
A clock will be displayed on the left side of the 

Piggy

.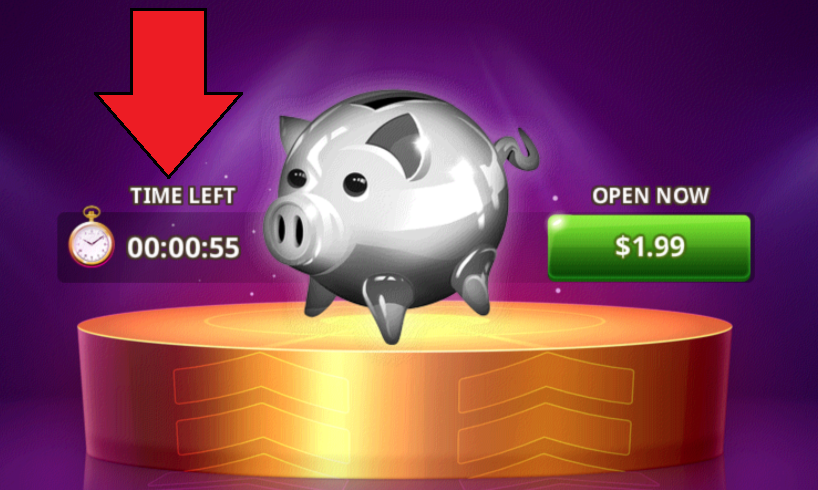 There is a limited amount of free spots for your Piggies. If you win a Piggy and there is no free spot left, you will need to break it by clicking "Open now"
or throw the Piggy away (click on "Dismiss").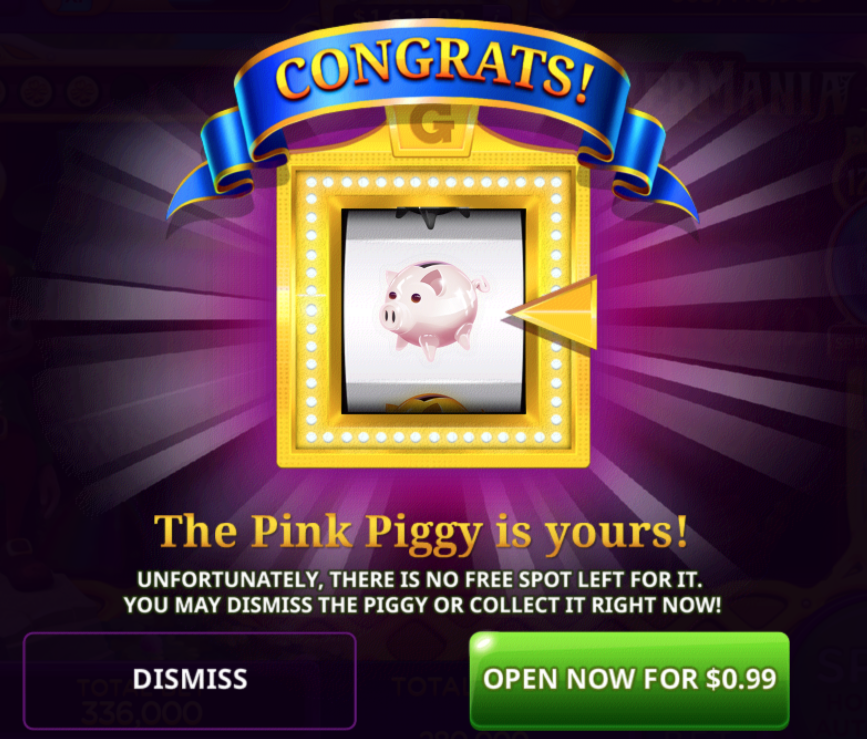 Enjoy this amazing feature and achieve incredible scores by completing as many tasks as you wish! :-)
---