Posted by Basil N., Last modified by on 11 September 2017 01:26 AM
Have you already tried our free trial subscription which provides additional benefits in the game
and now you're ready to choose between a Standard plan or a Premium one to actually subscribe? 

Then you have three options where to buy a subscription in Gambino Slots.
Let's take a look at them all:

1. Directly on the Payment Page: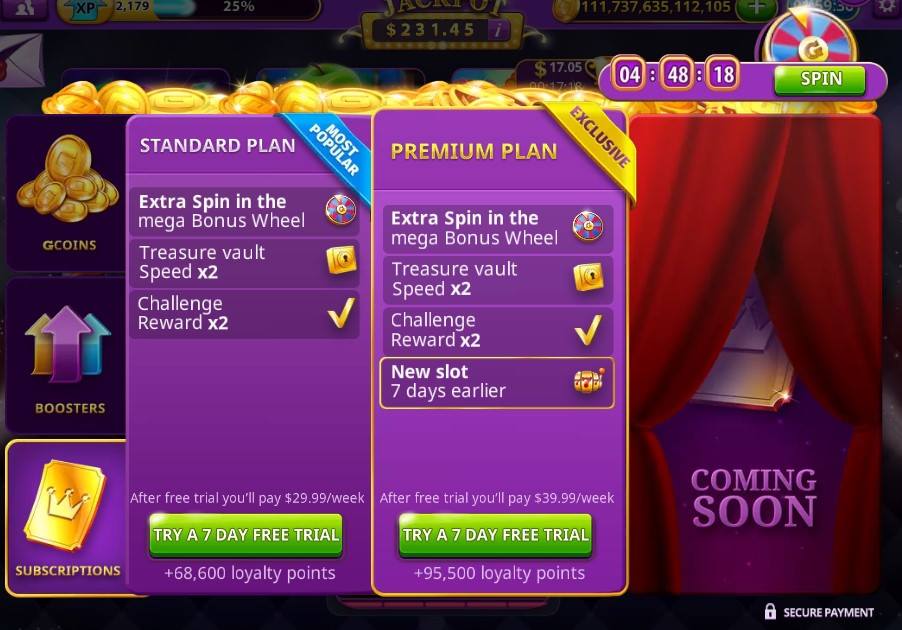 2. By clicking on the "Speed Up!" Button: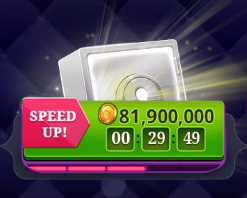 3. By clicking on "Get X2 reward" in the Challenge section: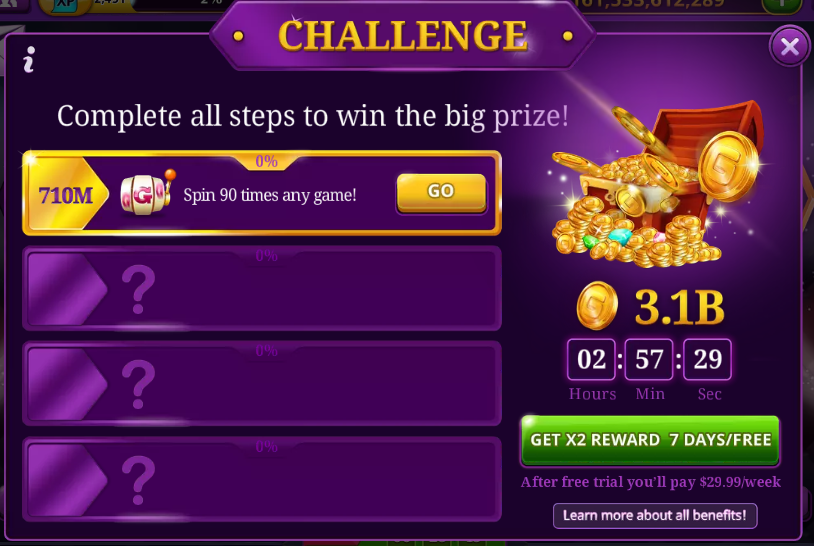 Furthermore, you may learn additional facts about Gambino Slots Subscription here.
And please always feel free to contact friendly Support Team if you've got any questions.
---