Inviting friends is always profitable
Make sure that you invite all your friends!
For every accepted invitation from a new player, you will collect Gcoins! And once your friends are invited you will be able to compete against them in all the daily contests.
Inviting friends is easy, simply click on the big +Friends button at the top left corner of Gambino Slots.  If you want to send a gift, just click the Gifts Feed button at the bottom right corner of Gambino Slots and in the consecutive screen, you can see all gifts received in the Gift Feed tab, and you can send coins in the Send Coins tab.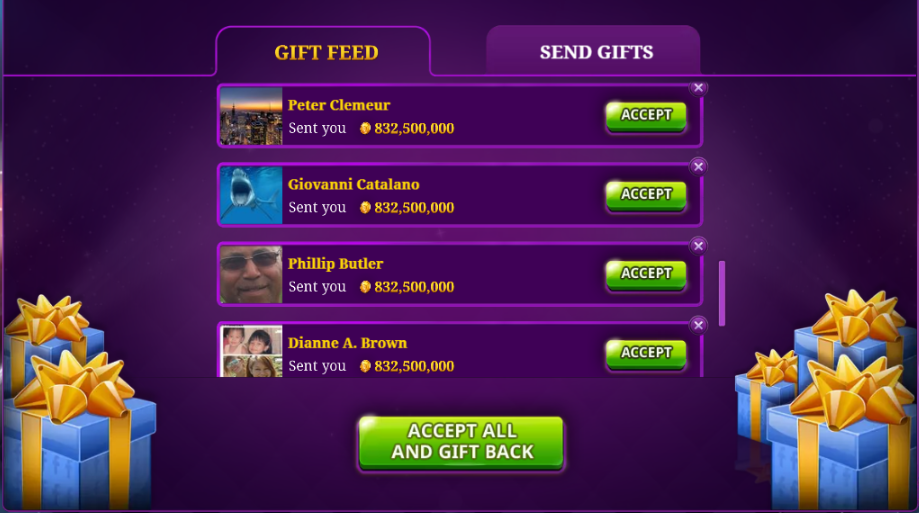 ---